The Yardeners – Damien Soyer, Office Manager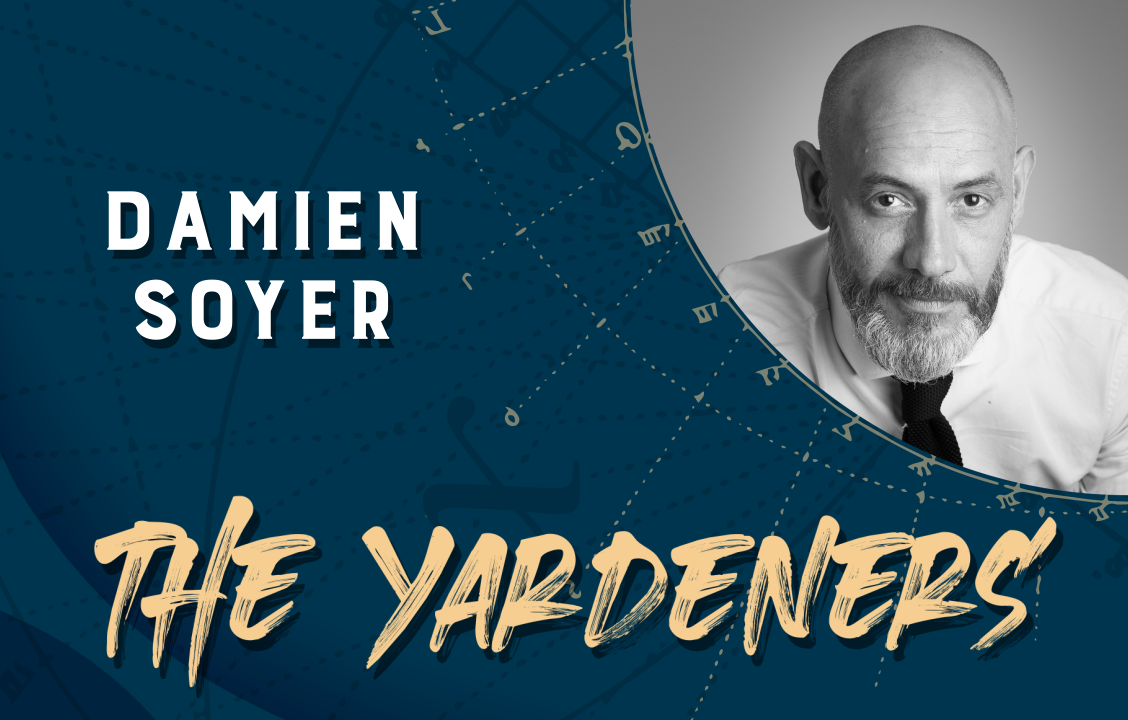 Meet The Yardeners – the passionate team at The Yard, who strives everyday to make the seeds of creativity grow into striking visual effects, fruitful collaborations and stories to remember.
This week, we introduce you to Damien Soyer, our Office Manager. With a 15-year experience in managing operations and leading special projects in both public and private sectors, Damien has recently joined The Yard VFX and is our very first representative in Montpellier. 
Hello Damien ! Could you please explain your current role at The Yard ?
Hello everyone ! First of all, I've joined The Yard team very recently – just a couple of months ago.
My role and missions as Office Manager are part of the structuring of the « support functions » organization. As the studio is scaling up, the team is also looking at overhauling all processes in order to gain efficiency and bring our employer brand to a higher level by making it take a major qualitative step forward to the benefits of our employees.
Overall, in this job, versatility is the key ! I'm just as much involved in administrative tasks (timesheets, travel management, etc.) as in human resources (contracts, onboarding, etc.) for the organization's two sites (Paris and Montpellier). More specifically, I'm in charge of implementing The Yard's « landing » strategy in Occitanie region in a very operational way: getting the studio up and running, deploying equipment and workstations, supporting local partnerships, taking care of various contracts and, above all, preparing the arrival of the first local artists !

What do you find great about your current role ?
Thanks to the versatility of the job, it's hard to find monotony and everyday is different. The supervized autonomy and trust I enjoy from both Laurens Ehrmann, the CEO and Marie Afriat, the COO, are managerial levers that I find highly motivating for the functions I perform. I also find the communication and social link with all my colleagues very positive and rewarding. I equally enjoy being the interface of recruitment, technology, finance, communications and logistics in Montpellier.
When I look ahead and imagine what the first stages of management of the future team will be like, what methods will be chosen to create effective teambuilding, it's very exciting ! As a self-proclaimed « happiness manager », I'm very enthusiast about what's to come !
In addition, I'll help to facilitate the implementation of the « school-to-studio » partnership that The Yard and ArtFX have signed, coordinate the intake of interns at the Montpellier studio as well as the recruitment of young graduates – which is already ongoing.
Similar to most companies in the VFX sector, which are opening work units in different regions, serve as the guarantor of the company's culture and mindset is a prime responsibility in this position.
Is there a phrase or expression you frequently use ?
Not particularly… At the moment, « reminder » would be the word I most frequently used (lol) !
More than an expression, what seems to me to be very frequently used in support functions is the notion of « service ». As administrators, we are « at the service » of artists and, more generally, of all company employees.
HR and administrative jargon are part of a daily routine that I imagine many people don't envy us !

What brought you to the film and audiovisual industry ?
I didn't know anything about this sector. I first came to it by opportunity. I can now say, with a touch of irony, that it's a professional reconversion ! I was first approached to facilitate the relationship with the Metropole of Montpellier, whose departments are working with great determination to attract organizations part of the cultural and creative industry (ICC). My experience of dialogue and strategic steering with local authorities, as well as my professional background as a manager, seemed to be a plus when it came to integrating a company in the local network over the long term…
In any case, I discovered some lovely, admirable and passionate people in Montpellier through a series of obvious encounters that make you realize that this is exactly where you want to continue working … The competition is real and active, but there's a very specific atmosphere that was confirmed by the opening party of our studio !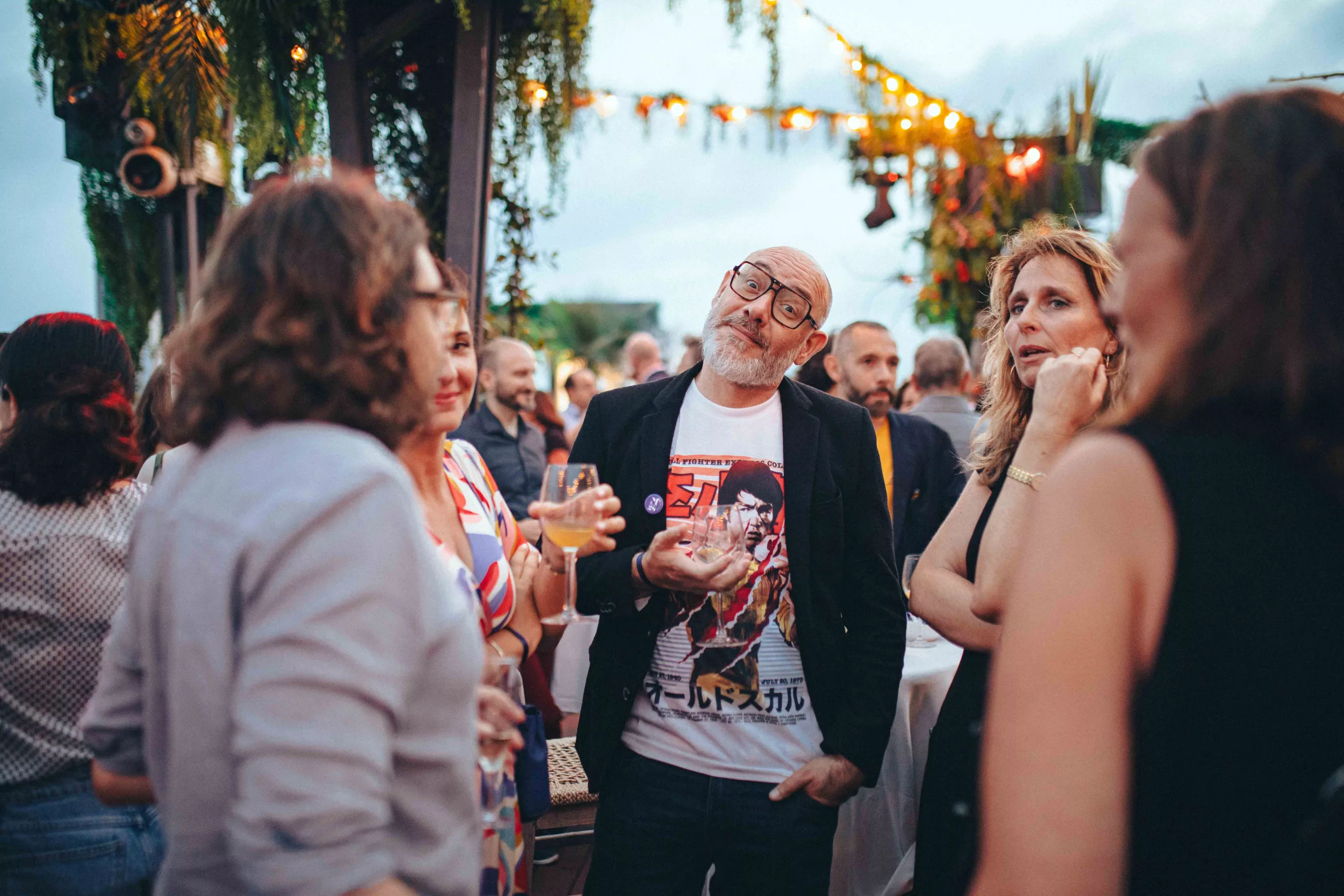 I'm also discovering what it's like to feel a kind of pride, rather paradoxical for my core « back-office » job, in working for a company that produces VFX on major international productions, that is recognized for it and comunicates about it.
Damien's favorites within projects carried by The Yard :
What are the next big steps for the Montpellier studio ?
The Yard's local development strategy is based on several axes. Firstly, there's the undeniable challenge of progressive recruitment, in order to bring together the talent available in the region in a timely fashion, and to capitalize on the publicity surrounding our arrival.
Secondly, as Laurens Ehrmann indicated, the search for a permanent location for the studio is already underway. We want to find the ideal base for our activity, in a location that makes sense, that is attractive to future collaborators and allows us to develop our own identity as a studio.
Expanding and consolidating local partnerships, as well as developing synergies with local schools, remain two essential steps in our integration into the local ecosystem. We believe that our recognized position legitimately leads us to take a very active role in the future territorial pole for creative and cultural industries (ICC), and to work with our partners to launch ambitious initiatives and turn projects into reality for the Montpellier region.
The Yard's partners in Occitanie region for France 2030 call for project :
Any piece of advice you'd give to anyone who is interested by the film / audiovisual industry and would like to work in support functions ?
Firstly, I've recently realized that a career change in this industry is fully possible, although not obvious at first glance. It took some very important discussions and the support of some key players here to understand the role that profiles like mine can play in these young companies structured on a start-up model. They recognize that they don't necessarily have a « tried and tested » managerial background, because firstly, professional courses don't prepare them for this, and secondly, human relationships are not always easy ! Having an experienced manager profile can help to reassure a company that is opening up a delocalized branch and is concerned about what remote management will be like for its employees.
What's more, with these profiles in their forties who've done a bit of everything (HR, accounting, purchasing, legal, network management, etc.), the expected versatility means that they'll quickly find themselves in « familiar territory » and therefore efficient, provided, of course, that the employer is confident…
To understand the core business of these companies, however, you need to be patient, and not hesitate to ask explanations about the subtleties of these job descriptions and how they relate to production. Otherwise, the desire to « be at the service to others » will quickly come up against a lack of understanding of the specificities of this sector…