Two Golden Globes for Nomadland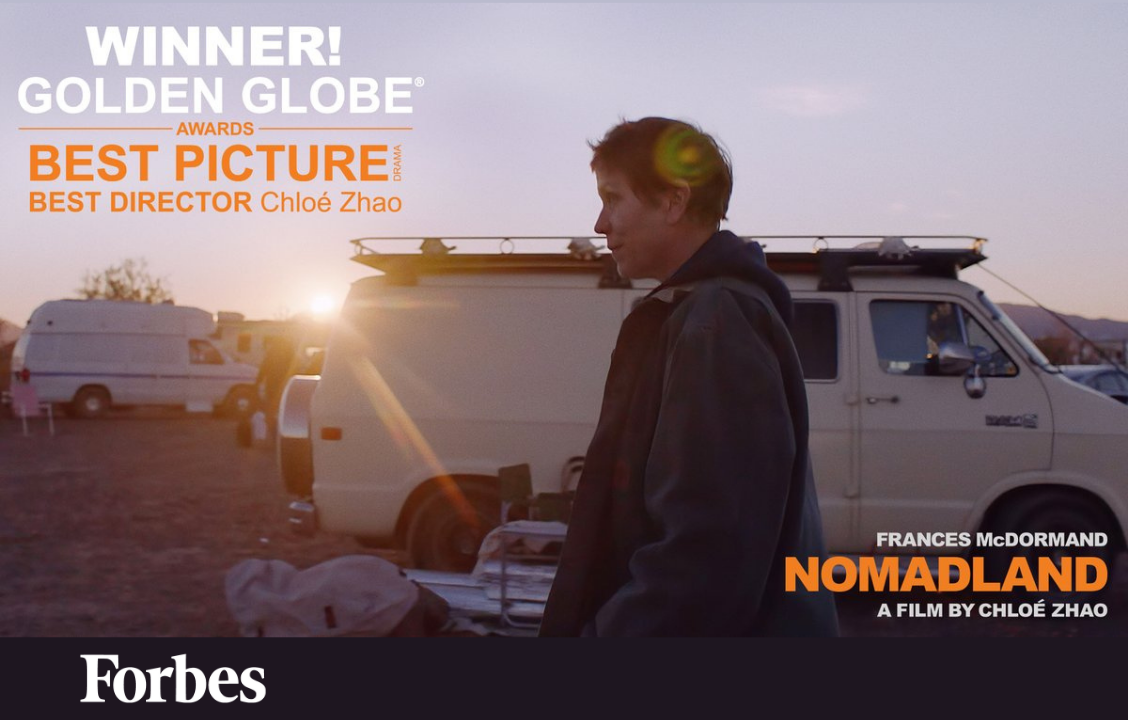 Nomadland has won Best Motion Picture, Drama and Cholé Zhao receives Best Director award !
Congratulations to Chloé Zhao on receiving two Golden Globes for Nomadland – Best Picture and Best Director !
We are so proud to have worked on the VFX of this extraordinary film that tells such a singular story through a journey. It's been also a journey for us and we couldn't be happier to see the great quality of storytelling being rewarded by the industry. Congratulations to all the teams who have worked on Nomadland.
Read the full list of Golden Globes winners on Forbes website by clicking here.
Watch Chloé Zhao's speech below :
See you down the road Chloé !