The Yardeners – Elisa Perez, VFX Producer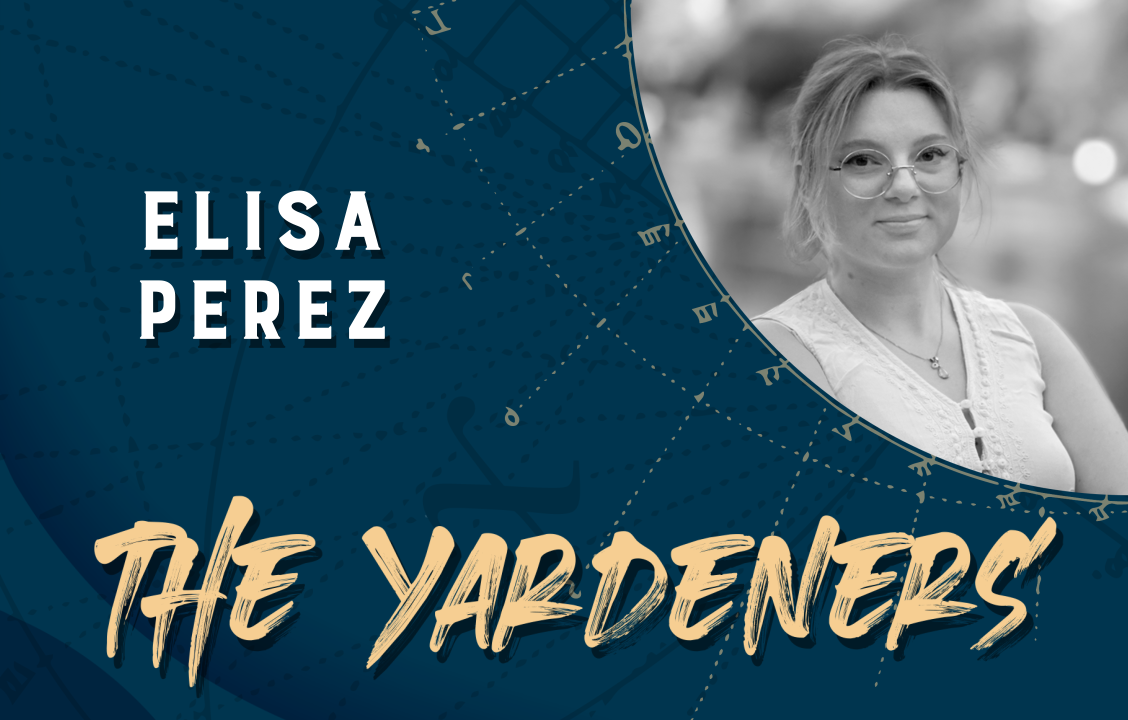 Meet The Yardeners – the passionate team at The Yard, who strives everyday to make the seeds of creativity grow into striking visual effects, fruitful collaborations and unforgettable stories.
This week, we introduce you to Elisa Perez, VFX producer. She has been working in various production roles for five years. Since joining The Yard two years ago, she has worked on major projects for the studio and received the 2023 Genie award for Best Environment on Enola Holmes 2. 
Hello Elisa ! Could you please explain your current role at The Yard ?
Hello everyone ! I'm VFX Producer at The Yard. I see this role as a link between all the parties involved in a project: artists, supervisors, and clients. My ultimate goal is to ensure that any project is successful. This means that when the project comes to an end, everyone is satisfied from a budget, planning and image quality perspective.
I'm supervising a small production team, who helps me on a daily basis to achieve the highest satisfaction level on every project. They assist me in planning resources, aligning our delivery schedules with the client's one and anticipating clients' needs.
We work in close collaboration with the VFX Supervisor on the show. As unexpected changes can happen anytime, we are responsible for finding the most appropriate solutions to meet the client's expectations.
By doing so, we ensure that there is a seamless communication flow between production and VFX departments. This way, each artist receives the right information in a timely manner.

What do you find great about your department ?
First of all, I love the cohesion within The Yard's team. I value the good work environment, where everyone can laugh and appreciate each other. I feel lucky to work with a great Head of Production. She helps me grow as a professional, she pushes me to excel in my job and she trusts me. I'm always learning new things and that is very fulfilling.
I also really enjoy the logical reasoning that production requires. It's a bit like solving puzzles, taking into account technical, human, and time factors. You're always trying to find THE solution that will work for the project. Although our tasks are repetitive, every project is different. There are always new challenges that push us to improve our processes and methodology.
I also like the interactions that we have with all the studio's departments. Production isn't just about sitting in front of a computer, preparing cost estimates and schedules. It's also about being a good project manager, ensuring the deliverables are on schedule with the required level of quality, by  building a supportive work environment. It's important that everyone find their place. And for a maniac like me, order is a priority 😉 So, when something goes wrong, I find it important to take the time to talk and solve the problems before they become an issue for the whole project.
In a nutshell, I feel that production involves both rational and emotional aspects.

What brought you to VFX production ?
During my studies, I didn't initially choose production. In high school, I used to study applied arts, so I already knew I wanted to work in an artistic field. I wasn't sure whether I wanted to become a fashion designer or an architect. Then, during my second year of high school, Game of Thrones got released and I started to watch it with my parents. I was amazed by the dragons and finally thought VFX could be a really cool industry to work in.
Ever since I was a little girl, I've also had a passion for fantasy, mythology, and sci-fi. I have always been a huge fan of Harry Potter. So I did some research and the results were eye-opening. I realized I could bring to life the characters and environments I imagined when I was drawing or reading. In the end, VFX isn't just about that, but it became my goal.
Elisa's VFX film inspirations : Games of Thrones (HBO) and Harry Potter (Warner Bros)
However, it wasn't a straight line to get there. My teachers, who didn't know the business at all, weren't very positive about it. But I'm lucky to have parents who really helped me find a school and supported me all the way. So I started my studies to become a CG artist, and there was no Production course included. I really ended up in production by « chance ».
I learned everything about the job in the first company I worked for, through my former managers. They were quite demanding but I didn't give up. I learnt a lot, I enjoyed it and I gradually grew my expertise in production ! I still love the artistic side of VFX but right now, I don't see myself in another position. 
Since you joined The Yard, you've worked on different film projects. Could you tell us about these productions and give us more details on the type of work required for each of them ?
I've indeed worked on a wide variety of projects, both in terms of types of effects required and formats.
I began my work on The Gray Man by attending the shoot for 10 days. During this time, I assisted the technician in charge of the lidars. The main sequence we worked on required creating an entire landing strip, concealed within Thailand's jungle. Additionally, we completed several compositing-only shots and a full CG train.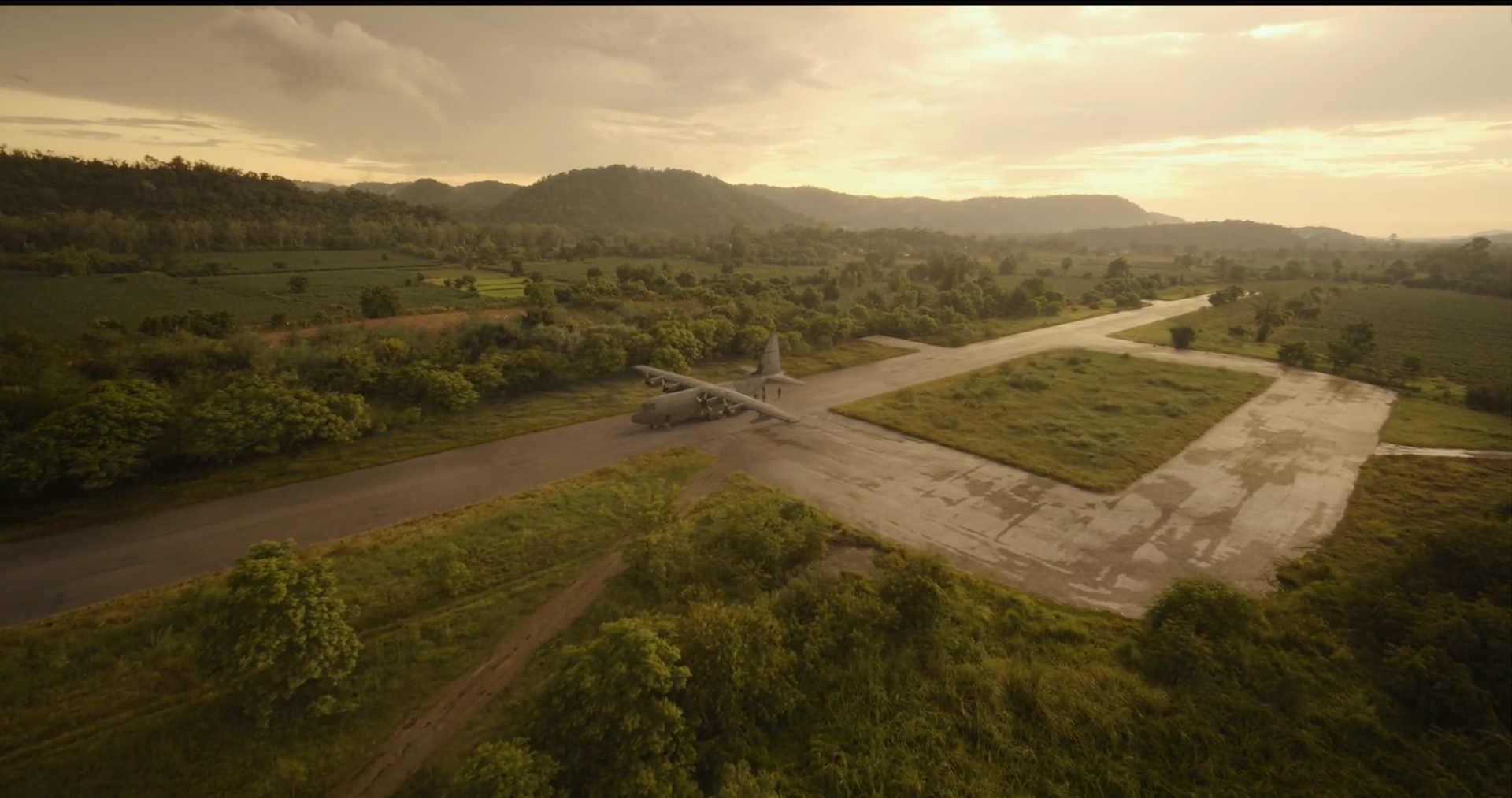 I then worked on John Wick: Chapter 4, which primarily involved FX work. We handled explosions, blood, sand, and molten metal. It was quite diverse in that respect. Additionally, we performed face and hand replacements.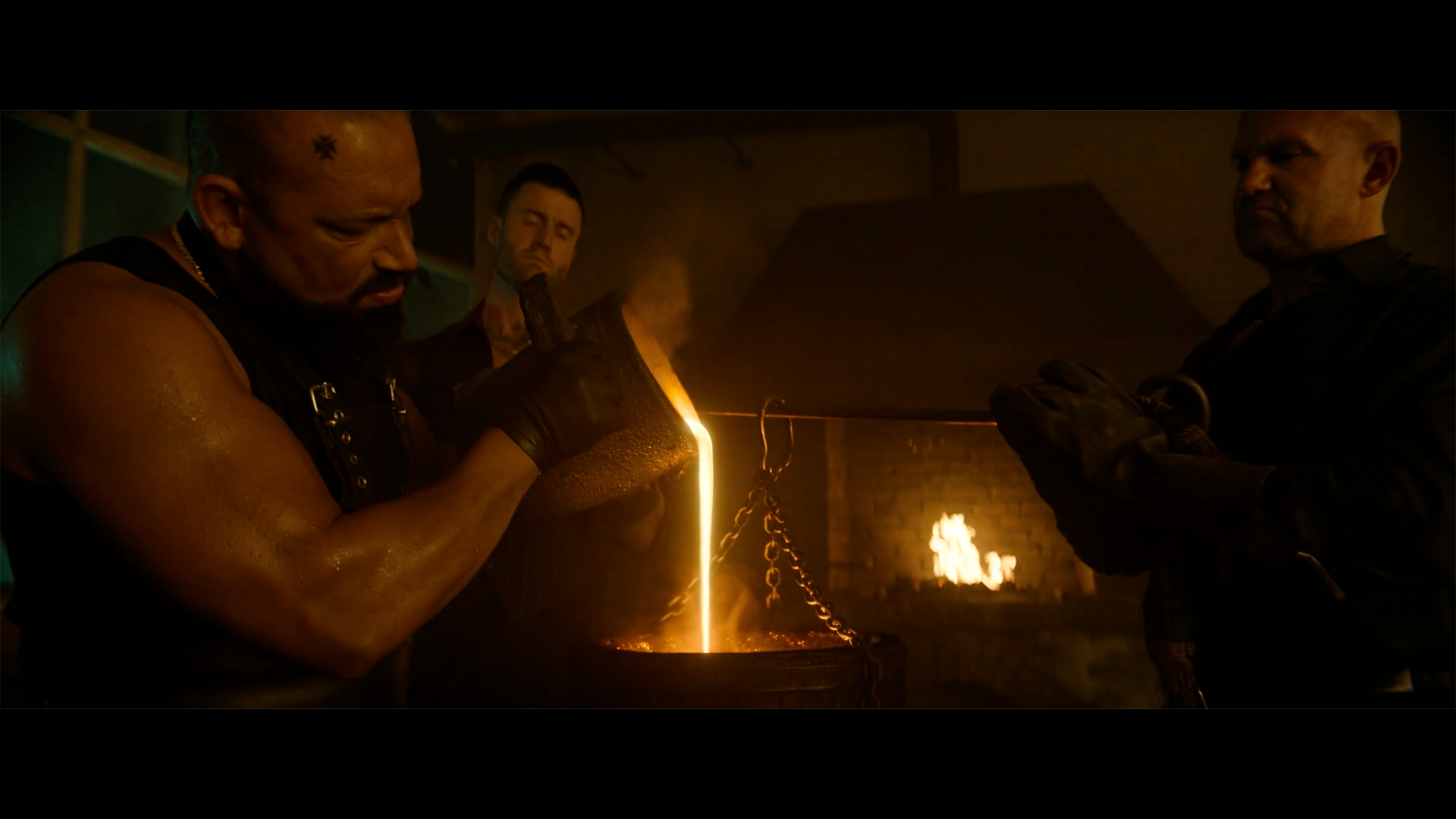 I also worked on Enola Holmes 2 and All the Light We Cannot See, for which we had to create realistic city environments considering the historical background of the stories. For example, in Enola Holmes 2, which is set in 18th-century London, we had to create various boats, houses, and objects from this period. All these elements were then combined to create a drone scene that takes the audience through the streets of London.
All the Light We Cannot See is a World War II project. We had to represent Saint-Malo destroyed after bombing raids. We did a lot of work on the environment and created many assets, only to destroy most of them. We were helped by a lot of good reference photos from the time of the Normandy landing. This show is one of the biggest projects I've worked on, involving a lot of artists from many departments.
Is there a difference between producing for cinema and producing for a streaming platform in VFX ? 
In my opinion, not really. The demands are quite similar regardless of the format, at least for the projects The Yard handles. The organization is slightly different for series as delivery dates are set for each episode.
Production-wise, however, things are very similar. We follow up on projects the same way, whether it's for film or series, whether it is for cinema or for streaming platforms.
According to you, what are the main challenges in VFX production ?
To me, the main production challenge is to keep the planning on track and finish the show on the scheduled date. Planning is one of the most difficult tasks in production. It's quite « dynamic, » and the more departments are involved, the more difficult it becomes to follow all the tasks and coordinate them.
Additionally, there is the budget negotiation aspect in each project. This motivates me to familiarize myself with the techniques we will be using for each shot. Understanding the process is important in order to be efficient and gain the trust of the client.

How do you see your job evolving in the future ?
I would love to work on projects with even bigger visual effects, that require a pre-production phase, including concept and previz work. I also would love projects with character/creature/environment research and development phase. This would allow me to interact with the animation and rig departments, with whom I haven't had much opportunity to work so far.  
Moreover, I would also enjoy working on the genres that I really love such as fantasy and sci-fi. It would be an awesome experience !
In 2023, you've been awarded a Genie Award for Best Environment on Enola Holmes. Was it your first industry prize ? What does this award represent to you ?
The 2023 Genie Award was indeed my first prize! It was very impressive to step onto the the stage in front of a packed room.  
Receiving this award is a tremendous personal achievement. It was extremely fulfilling and undoubtedly brought me to joy. It served as a great motivation, demonstrating that I could win such prestigious prize and that VFX producers are also eligible for this type of awards. In France, VFX awards are not yet as prevalent as in other countries.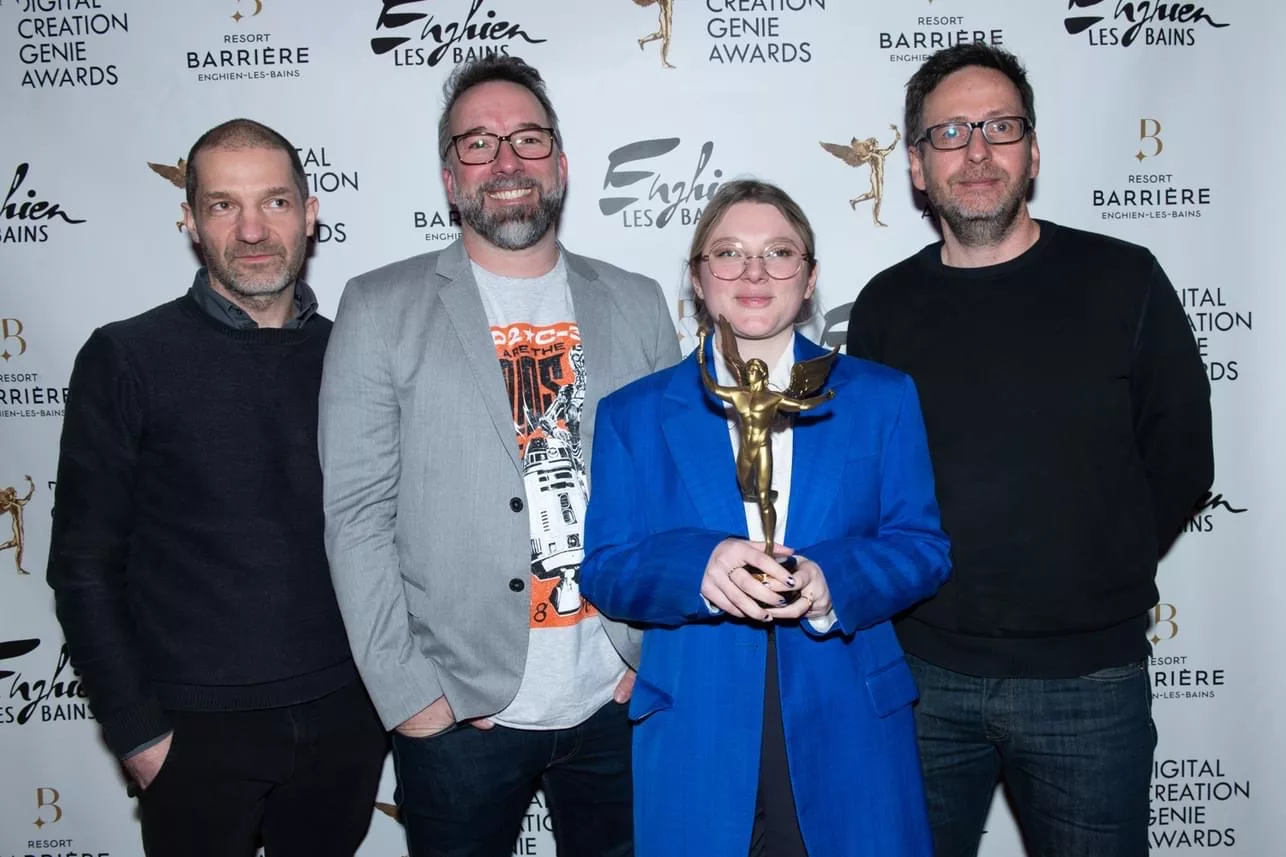 Any piece of advice you'd give to students to choose VFX production for their career ?
I have plenty !
First of all, take the time to learn about what goes on in the other departments. Having a CG degree has been extremely helpful for me in understanding how different departments operate, and what their input and output processes entail. I also think it is very important to learn how to retrieve a package, understand what a script does, among other things. If you don't have an artistic background, I believe it is even more crucial to familiarize yourself with the production chain. Otherwise, it will be challenging to comprehend what is happening on your projects.
Secondly, always triple-check your work. It may take time, but it's incredibly important ! If you have any doubt, don't hesitate to ask your managers to review it. 
Thirdly, cultivate your sens of curiosity ! Don't wait for solutions to come to you. We learn ten times more when we actively seek solutions on our own, rather than simply asking for them. Along the way, we often make valuable discoveries.
Last but not least, train your memory. Producers are responsible for ensuring the smooth running of the show. Therefore, it is crucial not to forget anything and to be proactive. A good memory will be immensely helpful !