All The Light We Cannot See Leads Netflix's chart
'All The Light We Cannot See' is the #1 TV show on Netflix, leading the charts in 50 countries ! 
'All The Light We Cannot See', the four-part limited series directed by Shawn Levy, is currently the most popular show on Netflix. This adaptation of Anthony Doerr's Pulitzer Prize-winning novel premiered on November, 2nd on the platform and has since claimed the #1 position globally, while also being among the Top 10 TV shows in 82 countries.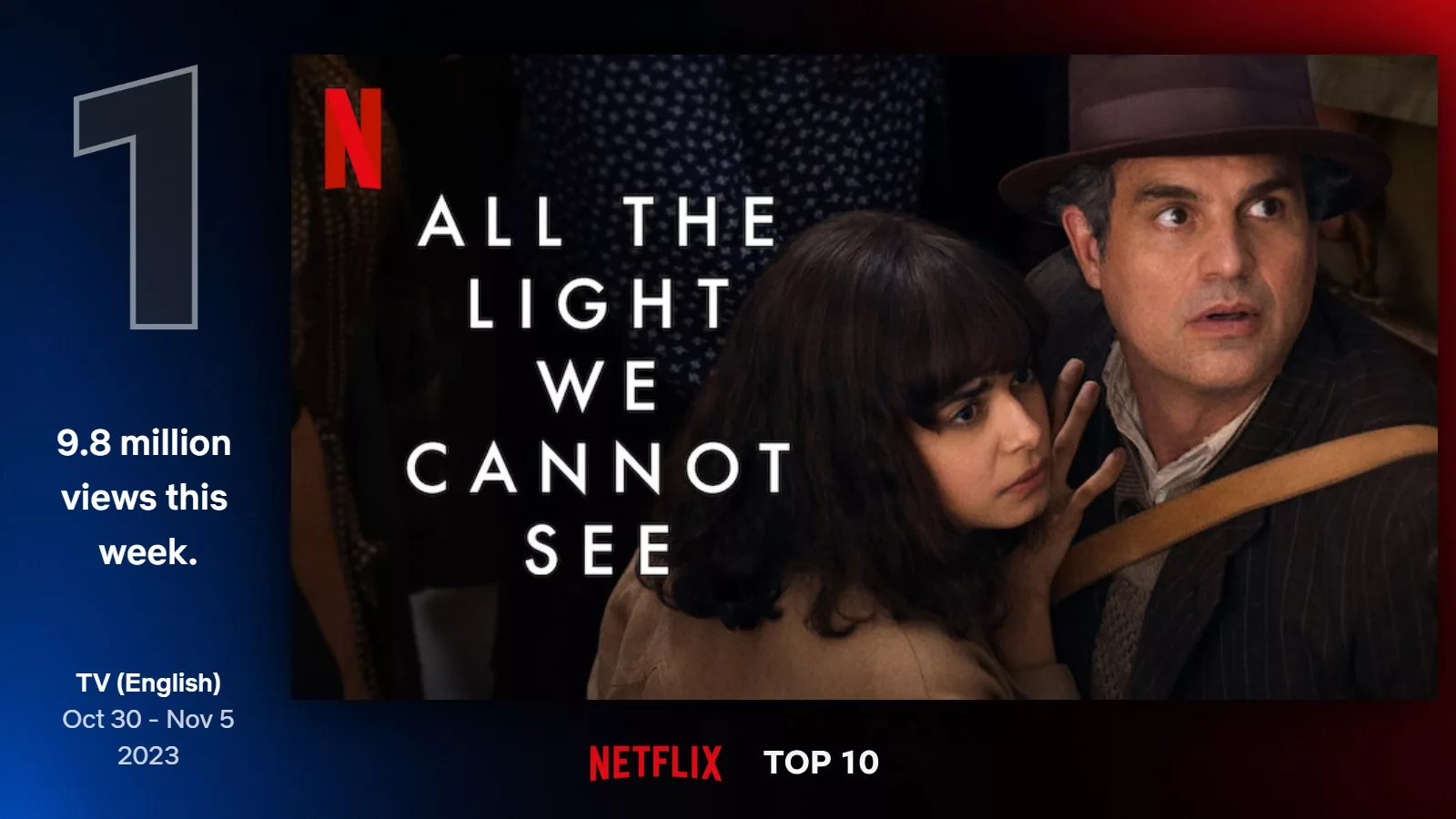 Our teams at The Yard couldn't be prouder to have contributed to the creation of this extremely touching story, enhancing it with oure French VFX expertise, complementing the beautiful shots captured in France and Hugary.
Don't wait; watch it now :