VFX Voice interviews The Yard VFX and Spin VFX on creating the environments of Enola Holmes 2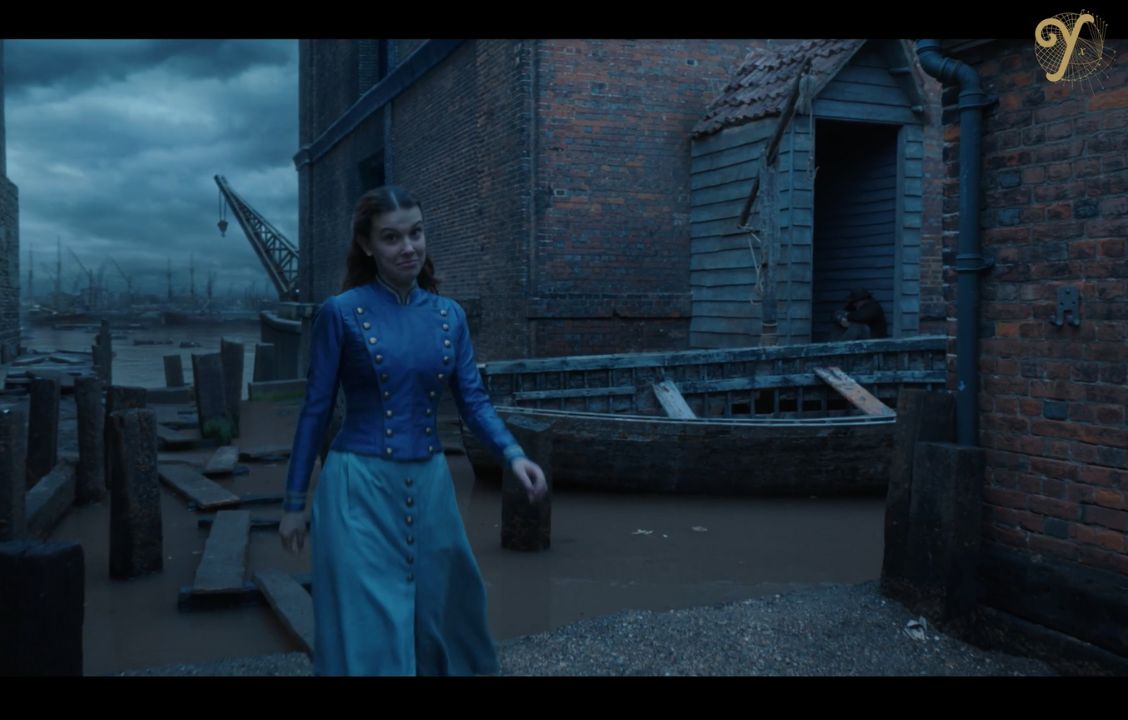 The Yard VFX and Spin VFX teams respond to the questions of VFX Voice magazine on bringing to life early 20th century London in Enola Holmes 2.
From initial mood boards to the final shots, discover in this article published by VFX Voice how the teams from The Yard VFX studio worked along with Spin VFX and the film production team to create the environment outside and inside the matchstick factory.
Laurens Ehrmann, Senior VFX Supervisor and Aymeric Aute, VFX Supervisor talk about the different challenges, how they managed to overcome them, and how they succeeded in bringing the director's creative vision to screen.
[F]or the aerial drone shot, the initial on-location plate over the river with the dock, we were supposed to keep the water as it is, but to ease the connection between our CG environment and the water, we decided to recreate everything, including the water. With the CG water we were able to manage the connection with the wooden docks, to add this kind of morning smoke over the water. We were asked to connect the street with the water with a drain, but an inclined plane, where the water is flowing over the bricks. So, the idea to recreate everything was a good one, as it gave us the ability to connect everything.
Laurens Ehrmann
Founder and Senior VFX Supervisor, The Yard VFX
The work of the teams at The Yard VFX has been rewarded earlier this year by a GENIE Award for Best Environment.