SECOND TOUR | FILM POSTER UNVEILED
Pathé unveils the film poster of Second Tour, directed by Albert Dupontel.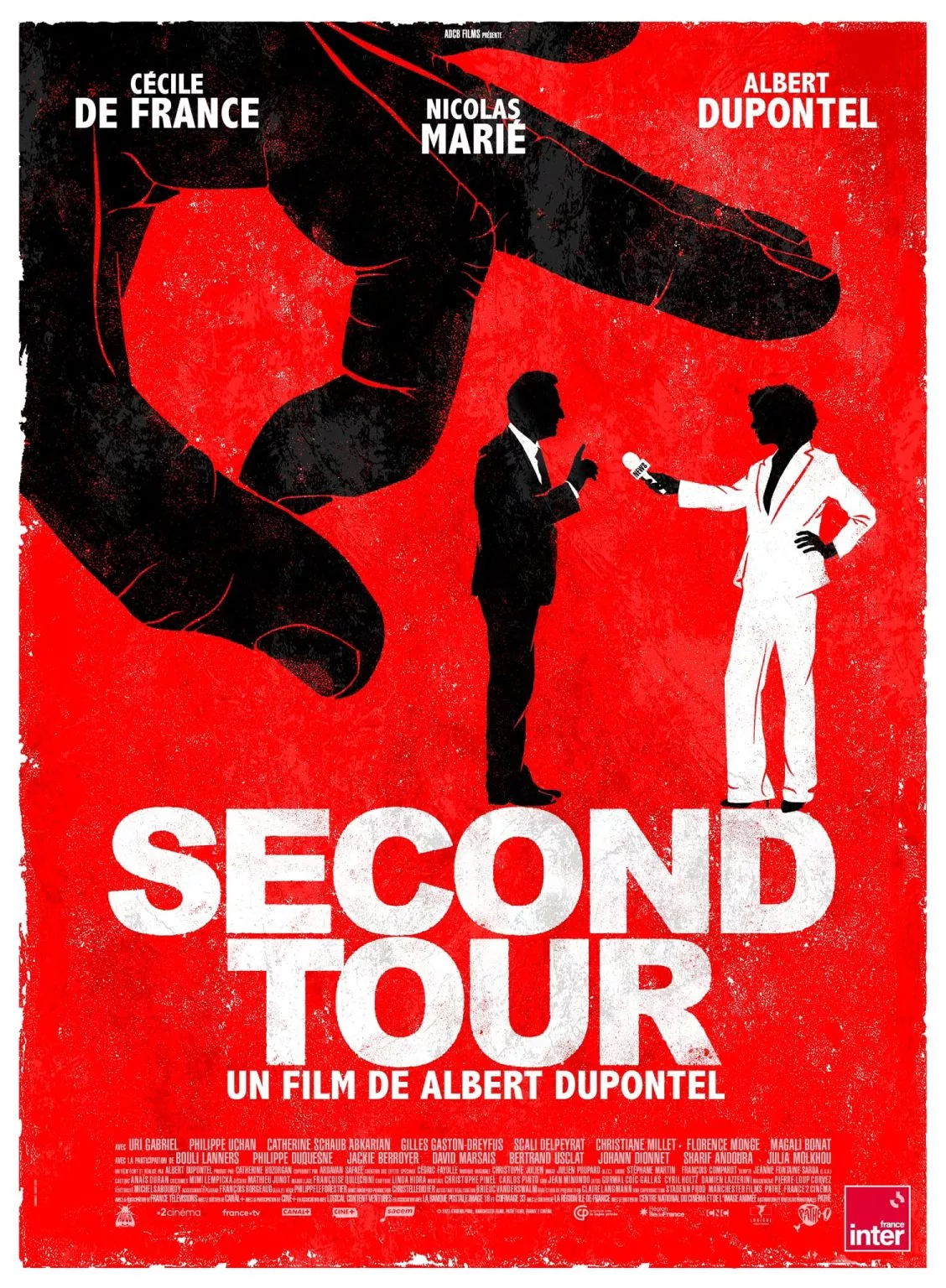 Premiere magazine has published the film poster of Albert Dupontel's new film, Second Tour, unveiled by Pathé Films.
The film focuses on the world of French politics, and features actress Cécile de France, actor Nicolas Marié (who has appeared in all of Albert Dupontel's films since the start of his career, with the exception of See You Up There) and Albert Dupontel himself in a role tailor-made for him… After Greek Salad by Cedric Klapisch,  Second Tour is a new collaboration between VFX supervisor Cedric Fayolle and the teams at The Yard.
Here's the synopsis:
« Miss Pove, a disgraced political journalist working for the football section, is asked to follow the presidential campaign between the two rounds. The favorite is Pierre-Henry Mercier, heir to a powerful French family and a political novice. Troubled by this candidate, whom she has known to be less smooth, Miss Pove embarks on an investigation that is as astonishing as it is jubilant. »
The film will be officially released in theatres in France on October 25. In the meantime, the film is being presented in several towns in France.