France, the future playground for American series?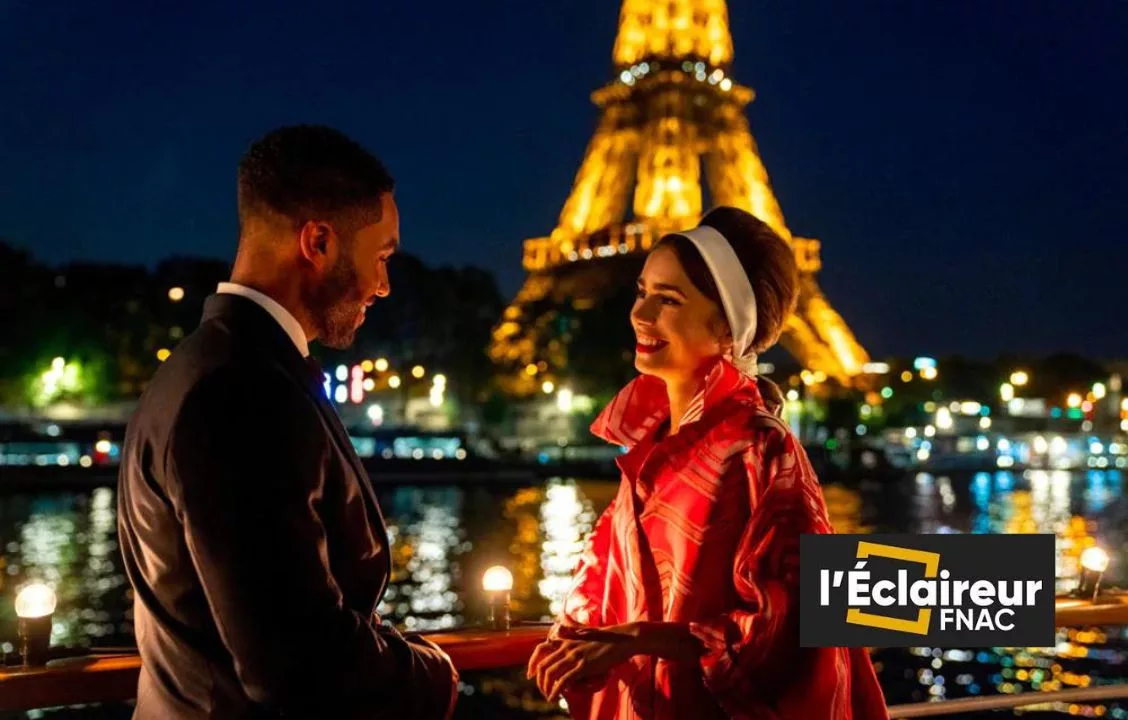 In an interview with Marin Rosenstiehl, head of the Film Commission at the Occitanie Films Agency, l'éclaireur Fnac deciphers the passion of American showrunners for our beloved France : the know-how in VFX with renowned studios such as The Yard, the great quality of education at schools such as ArtFX, upcoming world-class filming studio Pics Studio are part of the attracting assets.
Emily in Paris, The Walking Dead, All The Light We Cannot See – here are a few examples of series that have been filmed – for a few episodes or in their entirety – in the heart of France.
L'éclaireur FNAC has recently published an article based on an interview with Marin Rosenstiehl, head of the Film Commission at the Occitanie Films agency that deciphers the reasons why American showrunners are so passionate for our beloved France. They also talk about the role of public authorities that are increasingly favorable to foreign productions and contribute to sustain France's attractivity in the film industry.
Initially published in French on l'éclaireur website, you'll find below some highlights in English. We can't hide that we, at The Yard, are very proud to have been mentioned as a reference in VFX, along with our strategic partners ArtFX and Pics Studio. Have a good read !
So far, it's true that the American market comes for fairly iconic fields. The Eiffel Tower, the Loire castles, the Riviera... In their stories, Americans are looking for the typical French postcard.
Marin Rosenstiehl
Head of the Film Commission at Agence Occitanie Films
A vision that is changing
While French heritage sites and landscapes remain primary focus, the vision of American producers is changing. Far from the clichéd Parisian settings they've seen over and over again, they're being seduced by the diversity of France's sites. Marin Rosenstiehl cites Occitanie in particular, which offers extremely contrasting departments, between its Mediterranean rim, the Pyrenees, its hinterland of traditional French countryside, and a few big cities like Toulouse and Montpellier.
While shooting of foreign series increased by 20% nationwide in 2022, the Occitanie region was the location for five international series, three more than in 2021. Among them, All The Light We Cannot See, the new Netflix mini-series directed by Shawn Levy, was partly filmed in Villefranche-de-Rouergue.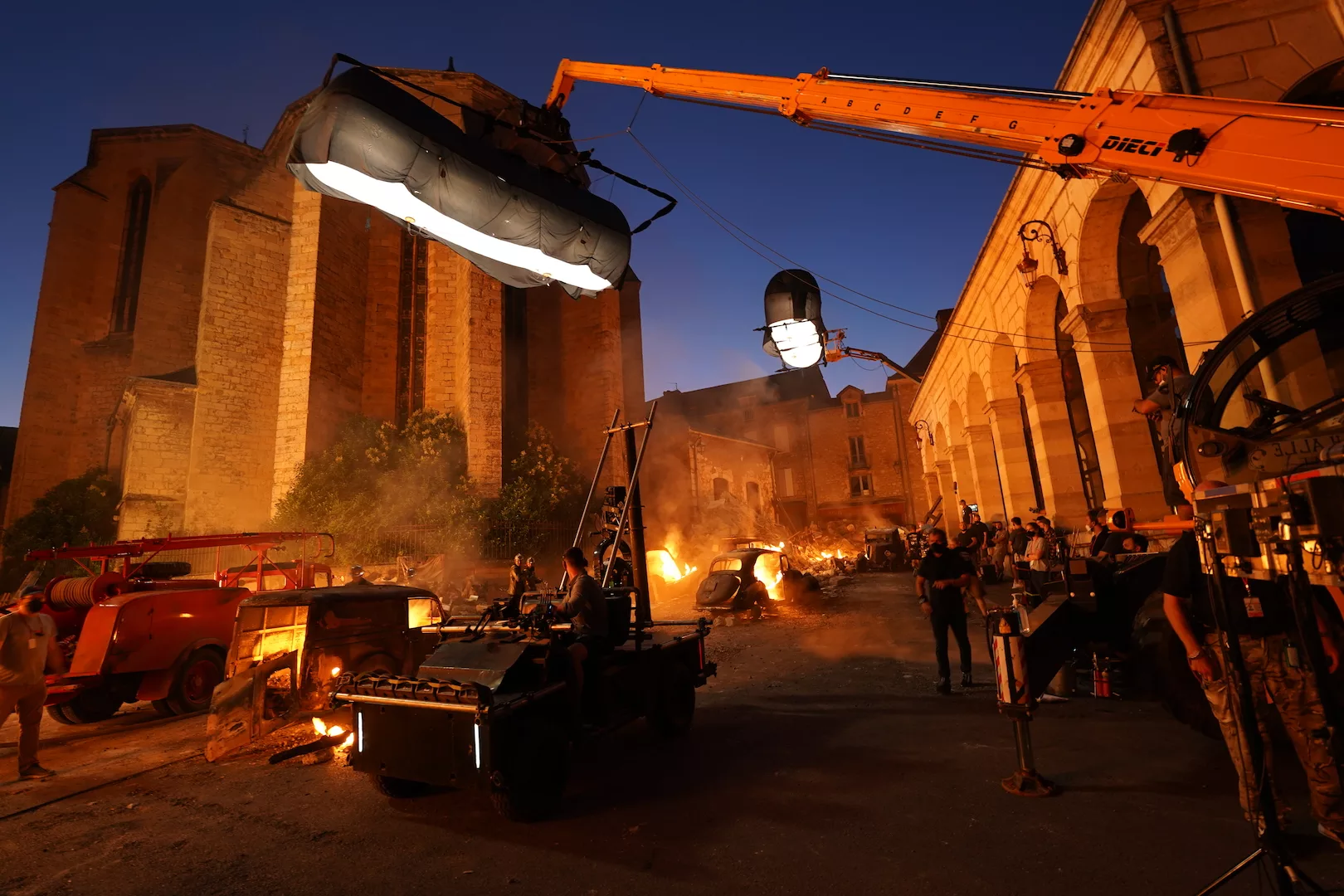 France's assets : landscapes and tax credits
If French landscapes are attractive, the primary motivation for producers from other countries is, first and foremost, financial. Since 2020, the international tax credit allocated to foreign companies shooting films and series in France has risen from 30% to 40% for projects with special effects expenditure in excess of 2 million euros. This incentive has proven beneficial to the French industry in a rapidly changing audiovisual landscape, with a growing number of streaming platforms which, in turn, have generated increasing business in France.
Even more, since this year, films carried by these foreign platforms via a French line producer can claim public aid from the Centre national du cinéma et de l'image animée (CNC) – without this being cumulative, of course, with the aforementioned tax credit.
We end up with works produced by French producers, directed by French people, with an entire French team... But with international distribution !
Marin Rosenstiehl
Head of the Film Commission at Agence Occitanie Films
Indeed, streaming platforms, and sometimes even foreign directors, are not averse to working directly with French collaborators. The skills of the Frenchies are sometimes even an additional factor in convincing Americans to relocate.
They are demanding and they want top-level professionals who can speak English. In this respect, France has one major asset : its expertise in visual effects. Companies such as Buf, Mathematic Studio and The Yard VFX, which won the César for best special effects for Jean-Jacques Annaud's Notre-Dame brûle, are already well known in this field. [editor's note: as an example, The Yard provides VFX work on All The Light We Cannot See]
The country also boasts top VFX training schools, such as ARTFX in Montpellier.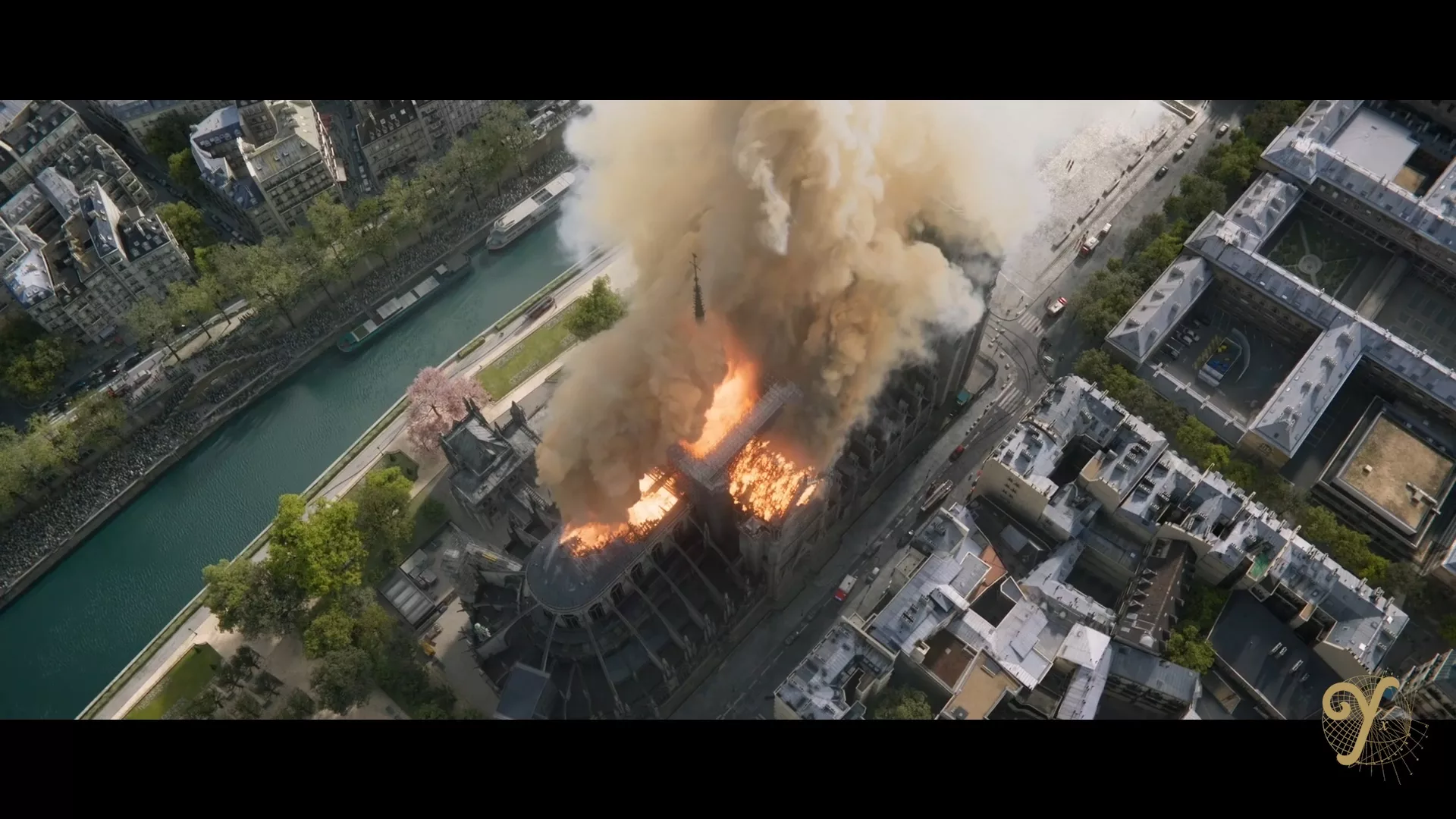 France is therefore very well endowed, but to keep up with the competition and make up for the lead taken by Spain, Germany and Italy, the country needs to develop filming studios. To catch up, the French Ministry of Culture has just released 350 million euros in subsidies as part of France 2030 plan. The objective is to double the surface area of film sets, from 60,000 to 153,000 square meters by 2030. Eleven projects are on the table, and extensions and renovations are planned. As an example, the Pics Studio, a gigantic 30,000 sqm creative hub, is planned in the Herault region.
A 350,000 euro plan to build a world-class filming studio lot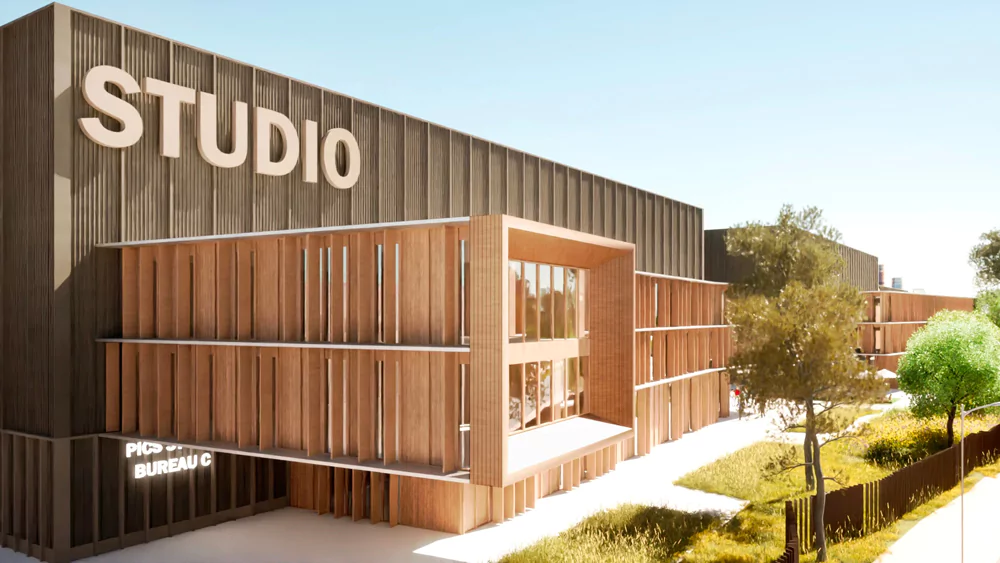 It is an essential investment in order to be able to position and remain competitive in these new, extremely virtuous markets, especially in terms of job creation.
Marin Rosenstiehl
Head of the Film Commission at the Occitanie Films agency
According to Marin Rosenstiehl, foreign production sets up on set between four and six months, and the biggest series spend between 700,000 and 1 million euros per week. For its season 2, Emily in Paris, for example, requested a 12-week shoot, for more than a million euros spent each week.
The industry is therefore very buoyant economically, for municipalities hosting film shoots as well as for local employment pools. On average, a series produced by a platform brings together a team of around 200 people. Enough to boost a sector that is definitely not experiencing the crisis, and especially not in France.
The original article has been published on the l'éclaireur FNAC website on June, 13th and can be read (in French only) by clicking here.