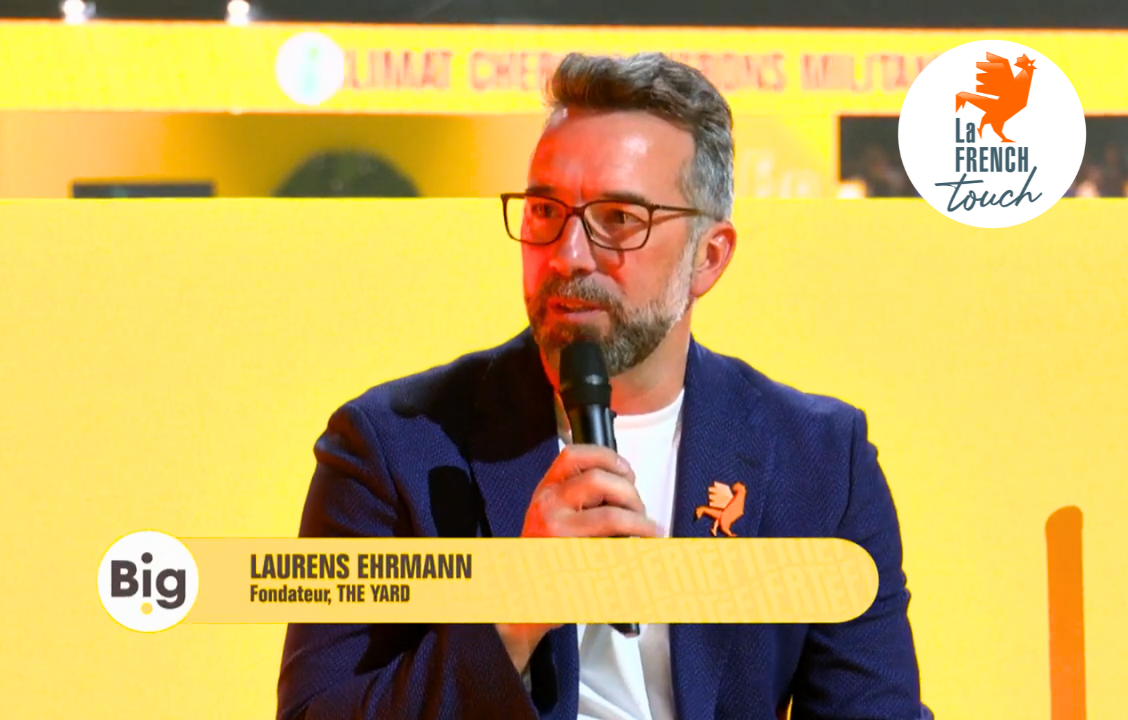 At BIG 2023, Europe's largest business event organized by BPI France, Laurens Ehrmann, Founder and CEO of The Yard, discussed the ways to attract French talent.
On October 5th, Nicolas Dufourcq, Chief Executive Officer of BPI France, opened Big 2023 event with a message of pride. This year's edition put the spotlight on entrepreneurship. To convey this message, BPI France, which is celebrating its tenth anniversary, has created an ecosystem around various communities labeled by the rooster.
Supported by La French Touch, the movement of  French creation represented by the orange rooster, the cultural and creative industries have been particularly well-represented in a dedicated conference track. As a member of the movement and a winner of the France 2030 call for the project « La Grande Fabrique de l'Image », The Yard was invited to participate in the event.
During this occasion, Laurens Ehrmann, Founder and CEO of The Yard, was interviewed during a special « fire camp » session that was broadcast live from the event. He shared insights on his career, driven by his passion for cinema and computer graphics, that led him to the 2023 Cesar for Best Visual Effects on Notre Dame on Fire (Notre Dame Brûle), directed by Jean-Jacques Annaud.
Laurens Ehrmann also discussed the genesis of The Yard studio, and its development, particularly over the past two years when it expanded its workforce tenfold. He attributed this exponential growth to the increasing demand for content and the high level of quality that The Yard consistently delivers, on time and on budget. This contributed to building its reputation overseas with prestigious productions and renowned creators.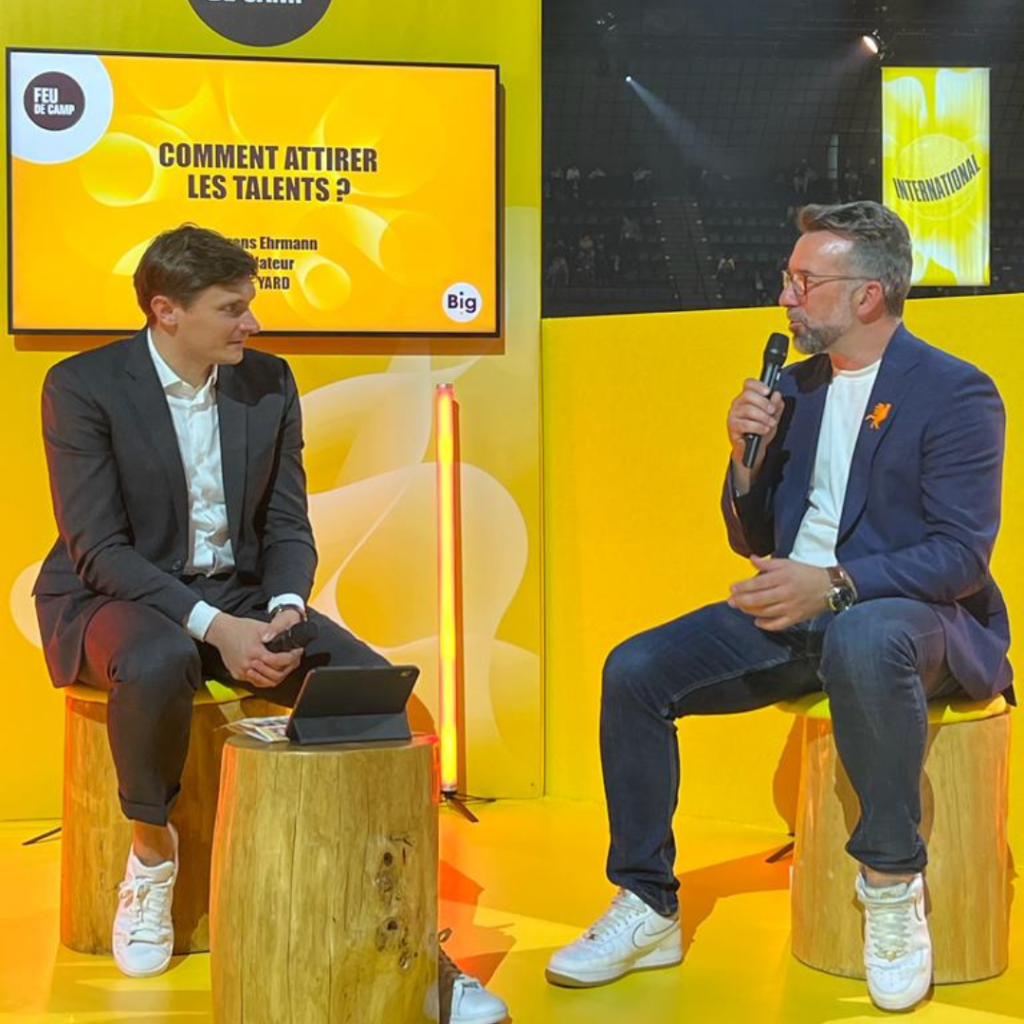 Then, Laurens Ehrmann emphasized that the studio's mision has remained unchanged since its inception and aligns with the artists' today aspirations.
Indeed, the appetite and desire to attract international projects, enabling French artists to work on exceptional films and series, have allowed The Yard to attract talent, including those with 5 to 15 years of experience abroad. In parallel, the studio continues to expand beyond Paris to accommodate the preferences of talent residing in other regions. It achieves this by opening branches in areas where talent and ecosystems are sufficiently attractive. The chosen co-working space model allows artists to collaborate on the same projects as those in Paris. This setup includes a highly efficient and secure IT infrastructure while offering greater flexibility for the team members.
Following the opening of its second studio in Montpellier, Laurens Ehrmann announced the next opening, set to take palce in Lille.
It is a pride to belong to La French Touch. There is a lot of talent in France, and we need to be able to retain them and demonstrate that we can create even more.
Laurens Ehrmann
Founder and CEO, The Yard VFX
Watch the full replay of the interview of Laurens Ehrmann at BIG 2023 below :