THE YARD OPENS ITS NEW STUDIO IN MONTPELLIER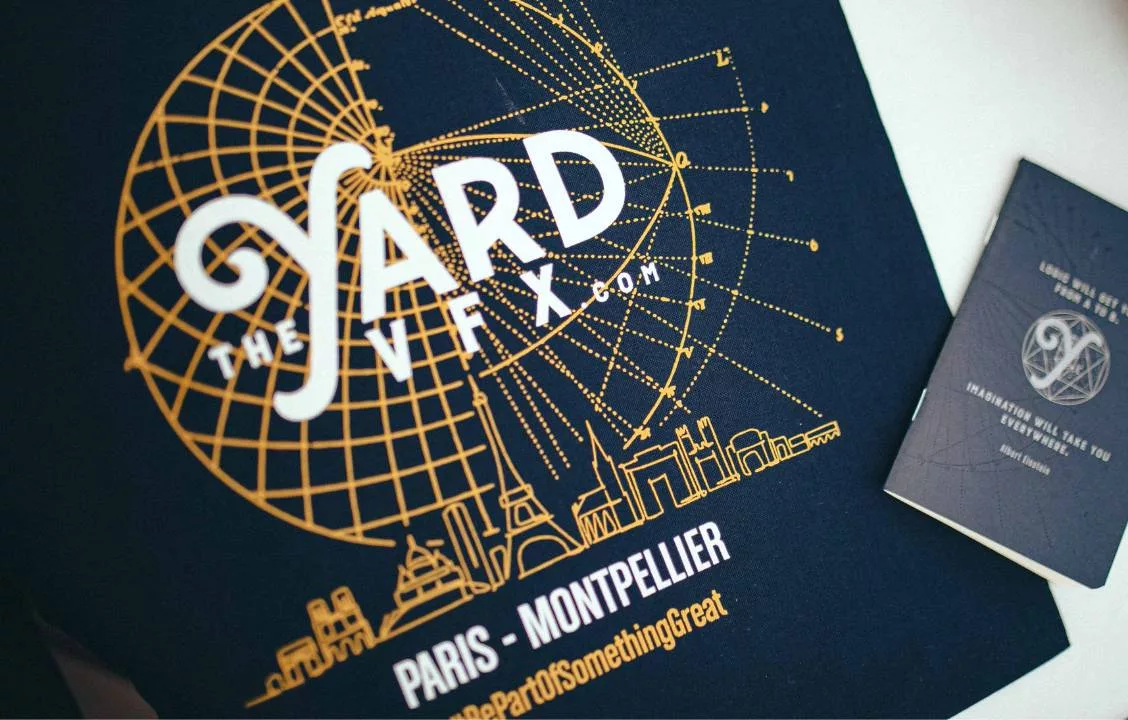 The Yard VFX, winner of France 2030 call for project « La Grande Fabrique de l'Image », opens its second studio in Montpellier. Located in the Hôtel des Entreprises du Millénaire, the new site will be home to a dozen digital visual effects artists and executives, with the aim of quadruple its workforce within a year.
In less than ten years, The Yard VFX has experienced exponential growth by establishing an international network of studio clients and decision-makers, VFX supervisors and producers.
The high technical and artistic quality of the visual effects produced by its hundred
employees just outside Paris has enabled the studio to meet the expectations of the most demanding international and national productions. Associated with renowned films and series such as Minuscule 2, Ford vs Ferrari, Wanda Vision, Nomadland, The Gray Man, Tirailleurs, John Wick: Chapter 4, and most recently Indiana Jones and the Dial of Destiny, The Yard VFX has won numerous awards, including the César for best visual effects in 2023 for Notre Dame Brûle, directed by Jean-Jacques Annaud. Its expansion in Montpellier consolidates its position as France's leading provider of premium visual effects for the most ambitious international and national productions.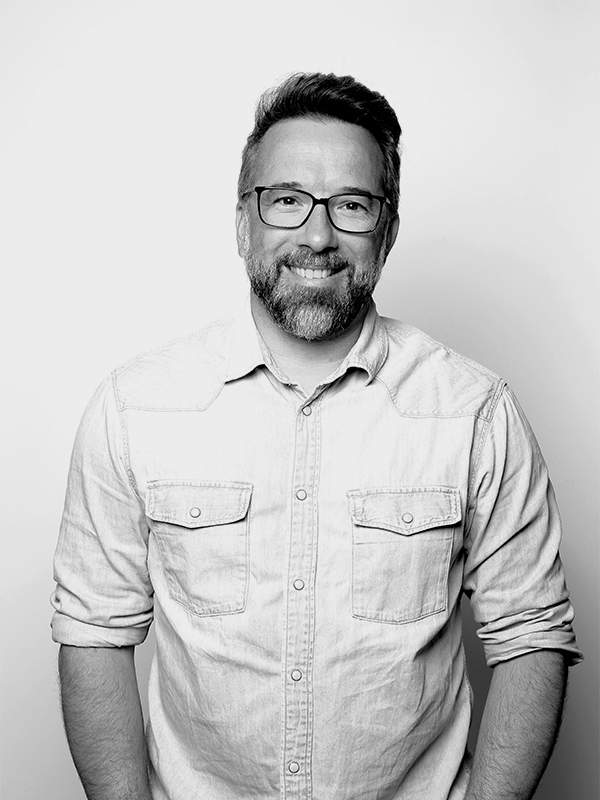 Laurens Ehrmann, Founder and Senior VFX Supervisor, The Yard VFX
« There are several reasons why we chose to expand in the Occitanie region.
With this new studio, we are enabling our teams to benefit from a human-scale working environment at all our sites, while bringing us closer to our strategic partners ArtFX and PICS Studio.
By establishing ourselves in a dynamic and fast-growing region for the cultural and creative industries, we wish to become more attractive to talent, by enabling them to develop locally, and to productions, by offering them a comprehensive range of services, from pre-visualization to post-production, through our expertise and that of the regional ecosystem.
We want to become a local player and we want to work with all the local players to create the necessary synergies to develop the French film and audiovisual industry ».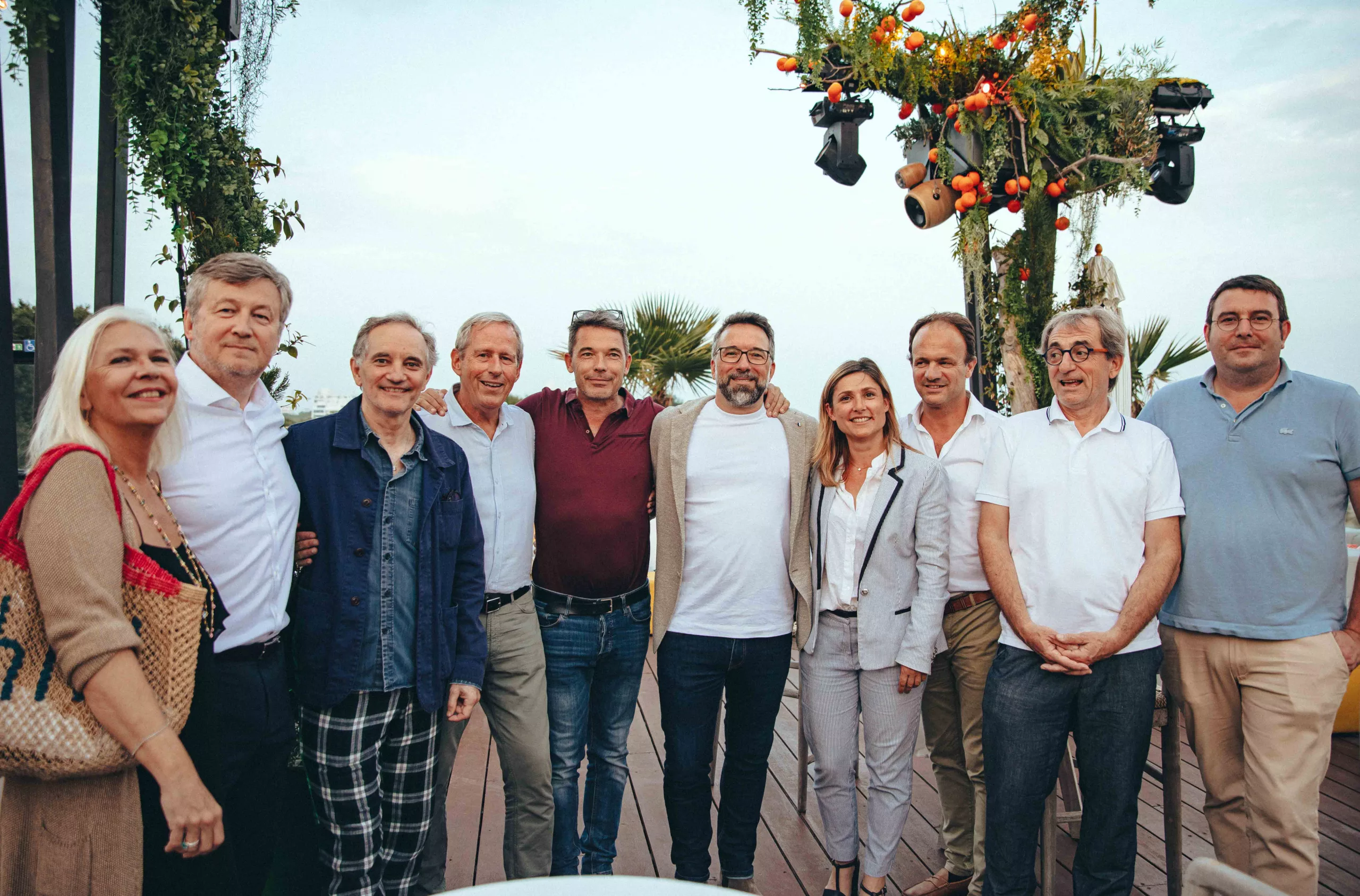 « PICS Studio was founded on a firm conviction : for the film and audiovisual industry to thrive in a market, which is now global, it needs to act in a collegial and collective manner. With all our partners, we have embarked on a human adventure, fueled by experience sharing and collaboration.
The establishment of The Yard in Montpellier is an extraordinary chance for the city, for the region, and for PICS Studio. The local ecosystem needs the know-how of companies like The Yard to finally open up to cinema and to the international market, without forgetting its television expertise.
It is also an extraordinary opportunity for young talent. They already benefit from prestigious training courses in the region and will now be able to learn alongside experienced and recognized professionals ».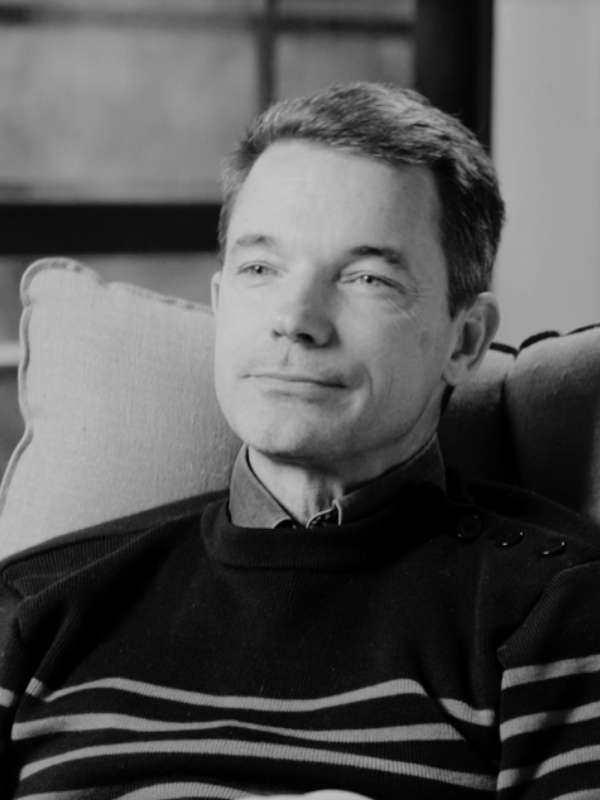 Sebastien Giraud, Managing Director, PICS STUDIO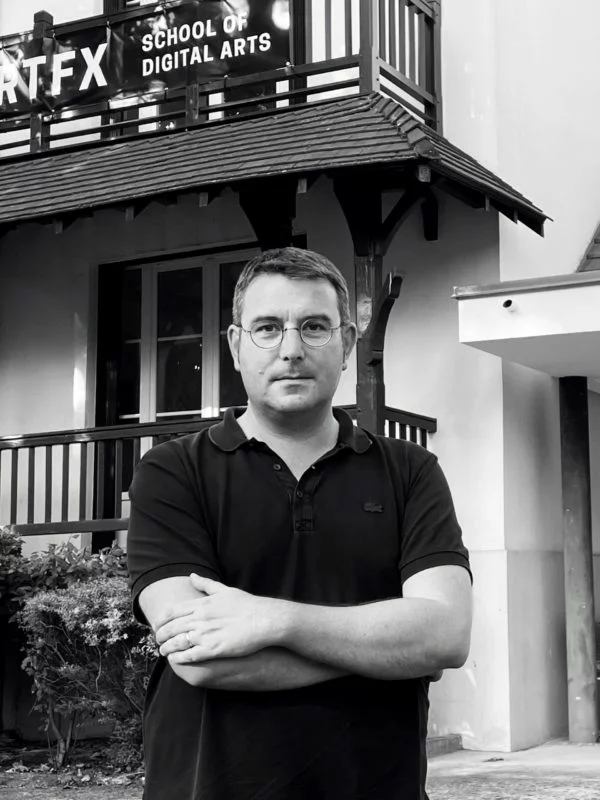 Simon Vanesse, Managing Director, ARTFX
« As a school, we've always worked to have the Occitanie region hosting studios of international stature, so that our students can develop through projects with real ambitions.

The long-standing collaboration between ArtFX and The Yard has enabled our students to experience the international productions, through internships and employment in Paris. We are delighted that these opportunities will now be opened in our region. Their presence in Montpellier will reinforce our unique « studio-school » partnership, facilitating the exchange of knowledge, whether on the evolution of visual effects or on new professional practices. All of which will contribute to improving the professional integration of our students ». 
The Yard studio in Montpellier will operate in a hybrid mode similar to that in Paris, based on the studio's Trusted Partner Network (TPN) infrastructure. Artists will be integrated into the ambitious projects in progress, and benefit from the experience and international culture of The Yard's senior management team and executives. The new studio will officially open in July 2023 and will be headed by Damien Soyer.
On June 20, The Yard team celebrated the upcoming opening of its new studio with major players in Montpellier and Occitanie region. We were very happy to have been joined by representatives of La Grande Motte and Montpellier town halls, of Montpellier Metropole, Occitanie region, and development organizations (SERM, CCI de l'Hérault, BNP Real Estate), were present alongside film industry organizations (CNC, Occitanie Films, France VFX), France Televisions, locally-based studios (One of Us, Ubisoft, The Beast Makers, Nobody Studio, Menhir FX, Les Fées Spéciales, Corsaires FX, Fortiche, Audio Workshop, SupaMonks), visual effects schools (ESMA, Université de Montpellier), as well as The Yard strategic partners ArtFX, Dark Matters, PICS Studio and GGL.
About THE YARD
THE YARD is a 100% French company founded in 2014 by Laurens Ehrmann and specializing in film and series digital special effects services for cinema and streaming platforms.
With an experienced international team, THE YARD works with some of the world's largest studios (LucasFilm, Netflix, Amazon, Fox, Disney, Marvel…) and has contributed to major films and series (Indiana Jones 5, The Gray Man, Ford v Ferrari aka Le Mans 66, Enola Holmes 2, Wanda Vision, John Wick 4…). THE YARD's visual effects credits include Chloé Zhao's triple Oscar-winning NOMADLAND in 2021 and NOTRE DAME BRÛLE, winner of the 2023 César for best visual effects.
Its teams develop tools and talents to provide creative expertise that meets the demands of national and international markets.
Our objective has remained the same since our creation: to offer creative visual solutions by the region's best artists and the most innovative technologies.theyard-vfx.com
About PICS Studio ®
Pics Studio, co-founded by GGL Groupe and Groupe SPAG, is developing a 60,000 m2 cinema cluster in Saint-Gély-du-Fesc, Pérols and Fabrègues in the Occitanie region.
Pics Studio will be one of France's flagship film and audiovisual projects. Its main objective is to provide a « one-stop-shop » for international productions, French productions, European productions and streaming platforms.
Pics Studio, located on a 14-hectare site in Saint-Gély-du-Fesc, will comprise 8 sets (from 500 to 3,000m2) on 11,900 m2 of buildings, integrating the best cutting-edge tools and digital technology (LED slabs, construction workshops, production offices, storage areas, dressing rooms, VFX, mocap studio, post-production studio, technical service provider data-center, etc.) and natural outdoor shooting areas (backlots).
The Saint-Gély-du-Fesc site will also be home to a training campus housing 6 schools.
Two other sites around the greater Montpellier area will complete the offer.
One, in Perols, will offer 125 luxury accommodations (ecolodges) and living and working spaces for film crews.
The other, in Fabrègues, will offer additional film studios (from 800 to 1500m2), storage and rehearsal spaces, as well as set construction workshops.
This resolutely eco-responsible project, supported by all the region's institutions, will be operational in the second half of 2025.
About ARTFX
ARTFX is a private, independent school founded in Montpellier in 2004 by Gilbert Kiner and a group of passionate professionals from the film industry, in response to the lack of specialized training in special effects in France. Managed and run by professionals from the cultural and creative industries, the school offers high-quality training in line with current technical needs and advances. Today, the school trains talented young people for careers in 2D and 3D animation, special effects for cinema and video games, in Montpellier, Enghien-les-Bains and Lille. True to its founding values, ARTFX combines high technology with traditional know-how, and ranks among the top ten creative schools in the world.
ARTFX was established over 20 years ago in Montpellier, France's leading cultural and creative centre. This is a region backed by a metropolis where numerous structuring projects for the animation, special effects and video game industries are supported to facilitate the establishment of studios. ARTFX works on a daily basis with production and post-production studios (Fortiche, One of Us, Cinesite, Framestore, Supamonks, Mikros Animation, The Yard VFX, etc.) to offer a professional school that is always in tune with the needs of the industry.