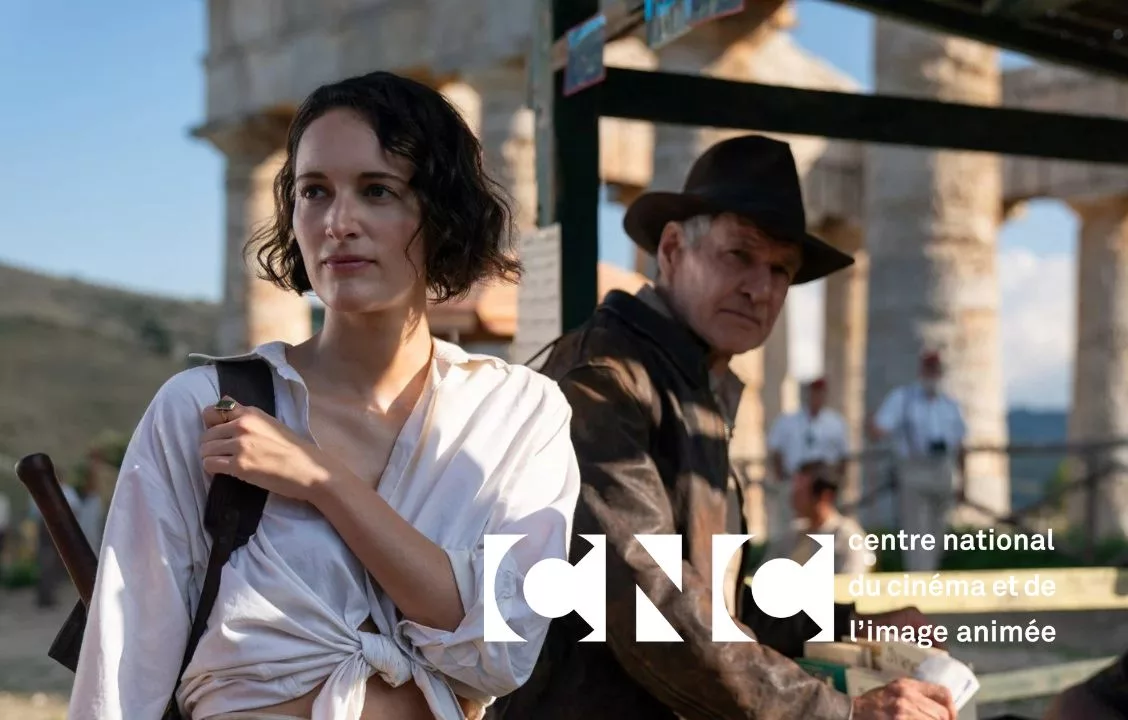 On the occasion of the Festival de Cannes 2023, CNC (France National Center for Cinema) has interviewed Laurens Ehrmann on his career.
Learn more about Laurens Ehrmann, Founder and Senior VFX Supervisor at The Yard VFX in this interview for CNC (France National Center for Cinema).
Initially published in French on CNC's website, you'll find below a translation in English. Have a good read !
What led you to digital visual effects ?
Very early on, I wanted to make, create and invent. After studying electronics, I wondered what my professional life would be like.
Confucius said, « Choose a job you love, and you won't have to work a day in your life. » I loved computers and film. I had used 3D Studio or POV Ray a little bit, but the training at the time was very expensive. So I took the competitive examination for the Image and Sound program at the University of Aix-Marseille (now called SATIS). It was a two-year course where you could learn about photo chemistry, video, sound, CD-ROM creation… The course also allowed you to continue your studies towards a DESS [Diploma of Higher Specialized Studies in France] in computer graphics. In reality, the main interest of this training was that it allowed students to have access to two Silicon Graphics workstations equipped with Softimage 3D software. The software, used to design the dinosaurs in Jurassic Park. It was exceptional for a public institution to have two computers of this type.
In my first year, as I wasn't able to access to these machines, I joined the DESS students in the evenings after class to learn and understand. I was fascinated… In 1997, at the end of my first year, I had the opportunity to do an internship at Animaré, a company founded by former students of Gribouille. The company was making video game cinematics with characters using motion capture. It was incredible. Six months later, I left college in the middle of my second year to start making the sets for the cinematics of Dungeon Keeper 2 and then Outcast. I was living the dream. But eighteen months later, the company went bankrupt and I joined BUF Companie. The dream could continue.
How did things work out after that ?
At BUF, I learned my craft working on most exciting international projects : Matrix Revolution, Alexander, Batman Begins, The Prestige, Harry Potter and the Goblet of Fire, United 93 and many more. I had the chance to go on shootings and I grew as an artist.
In 2009, I chose to join PLUG Visual Effects. At that time, the company was in the business of distributing VFX work to the different providers. When I joined, we decided to also take care of making VFX. The international ambitions were already there and we were able to participate in projects like X-Men: The Beginning or The Smurfs 2. 2014 was the year of change: PLUG Visual Effects became THE YARD.
2014 was the year of change: PLUG Visual Effects became THE YARD [...] The question was: how to put France on the "international VFX map"?
A decisive step in your career…
I indeed started a new company, a new adventure. The team was growing little by little and I continued prospecting the international market. The network was created and the strategy was put in place. At that time, the observation was already simple: France had a rich history and the best artistic training but the talent, recognized worldwide, were leaving the country to be able to work on the projects requiring the greatest digital visual effects. The challenge was: how to put France on the « international VFX map »?
A strategy was put in place. We had to define and develop an international offer, succeed in attracting prestigious projects and keep the talent in France… 2016 marked a first turning point, as THE YARD made the 700 shots of the film Minuscule 2. Then followed Ford v Ferrari, WandaVision series for Marvel, Nomadland – a triple Oscar winner – and many others. Today, THE YARD is positioned on the most prestigious international projects and we attract many artists who return from abroad after a long international experience.
What characterizes the value of THE YARD compared to other companies specialized in VFX ?
We are clearly positioned on the international market for feature films and series. Our team of renowned artists is a guarantee of security and confidence for our clients. We are a group of passionate people who have all worked on the most ambitious projects of the past twenty years and that is also reassuring. Our experience in this market is our strength.
What is the current state of VFX in France ?
Since the Covid-19 crisis, we have all seen an unprecedented strengthening of the global streaming platforms. A real content battle pushing each streamer to produce more and faster. The demand is therefore very strong and there is indeed a lot of work to be done on a national and international level. France, thanks to the Tax Rebate for International Productions (TRIP) for instance, is an attractive territory for these international contractors. But in this context of heightened competition, it is important to demonstrate one's ability to make and deliver more complex projects (technical difficulties or higher number of shots) with much larger budgets. It is therefore necessary to be organized to meet these demands. It is also important to join forces. This is why we have set up strong partnerships with Dark Matters (a filming and virtual production studio), PICS Studio (the future filming complex in the north of Montpellier) and ARTFX (a graphic design school among the most renowned). Nevertheless, we must not forget that it is always the quality of the images that prevails and that allows us to stand out from the crowd.
International projects are supported by much larger budgets than the majority of French projects [...] Everything is methodically organized, "processed", and you need to have experience in this type of production. It's not a craft industry, it's a real industry.
What did the César for visual effects for Notre-Dame brûle (by Jean-Jacques Annaud) change for you and THE YARD ? 
Today, it is difficult to quantify. Of course, this award has put us in the spotlight and certainly reinforced our credibility. But in reality, I think it's too early to measure the impact. Having said that, I am very honored to be one of the first winners [the award was created in 2022, editor's note].
As you said, you work in particular for big American productions. Which one has marked you the most ? 
I am very proud of all the international productions we have worked on. These are wonderful projects and all in their own way are childhood dreams. They are ambitious projects that we love to do. But there are also great French productions on which our artists have the opportunity to express their talent and excel.
Do the American and the French productions have different demands and expectations in terms of VFX ? 
Intrinsically, the demands are not different. But international projects are supported by much larger budgets than most French projects. This allows us to have greater means to make more complex images with high ambitions. The expectations are not different but the level of requirement is more important. And it's not just about the images: it's also about quality and rigor in the exchanges. Everything is methodically organized, « processed », and you need to have experience in this type of production. It's not a craft industry, it's a real industry.
What kind of VFX were you in charge of on Indiana Jones and the Dial of Destiny ? 
I can confirm that this project is a childhood dream that has a particular taste for me. I was rocked by the Indiana Jones movies throughout my childhood and it is a real honor to be chosen to work on such a movie. Especially because during the making of the film, while we were looking at the dailies with the VFX supervisor, he told me: « Steven saw your sequence with James [Mangold] and he loved it… ».
The original interview has been published on the CNC website on May, 17th and can be read (in French only) by clicking here.